Why is Social Media marketing so powerful?

 
How powerful is social media for marketing? Does it really help generate business leads? At the start of 2020, more than 4.5 billion people are said to use the internet and as a result, the use of digital marketing is becoming increasingly popular to market your business. Social media is an essential part of your business marketing strategy, but why does it work?  
Huge audience

 

 Increase brand awareness 

 

Increases traffic 

 

Different platforms help reach different audiences 

 

Cost-effective 

 

Brand loyalty 

 

Social selling 

 
Huge Audience 
Social media platforms have a huge audience, as stated above, 4.5 billion people are said to be using internet at the start of 2020 – this is a platform which you don't want to be missing out on! It opens the door for your business to continuously reach out and find more people that could benefit from your product or services. The opportunity is endless!  
Increase brand awareness 
In any industry, you want to be the first company that pops to mind, but how do you make your brand stand out in a sea of others? Having effective, strong social media gives you the opportunity to upload creative content such as videos, infographics, articles and much more to engage and build relationships with your target audience. More eyes = more opportunity!  
Increase traffic 
Ever heard the phrase content is king? By producing continuous and relevant content for your social media platform, it gives you more opportunity to drive traffic to your website. Your website could be the best thing out there, but without any traffic, it is simply pointless. By using social media to drive traffic to your site, it increases your chances of securing that sale, and enhances your SEO.  
Find out more on increasing website traffic here.
Different platforms help reach different audiences 
Ensuring you select the most relevant platforms is a must! Each social media platforms serve different purposes and reach different audiences. This means it is vitally important for you to establish which platform(s) work best for your business, to save wasting time on marketing efforts and maximise opportunity.  
Cost-effective 
The greatest benefit of social media for marketing is that you don't have to pay to start up an account for almost all platforms. Social media is an organic approach to marketing, where you are able to advertise your business without having to spend a fortune. By putting in the time and effort, and doing it well, social media can be a great, free resource to increase your conversion rates.  
Brand loyalty 
53% of people will follow businesses which they are more likely to buy from. Social media is a great way to build relationships and loyalty with customers as it's so easy to communicate on. Customer satisfaction and brand loyalty go hand in hand together as businesses want to ensure they form a strong bond with their clients.  
Social selling 
Seems pretty obvious but social media is used to be social and communicate with others to build meaningful relationships. The old way of doing things is through direct marketing, by approaching the customer first, this can be seen as intrusive and tends to put the customers off. Nowadays, customers come first before anything else. Businesses want to prioritise and nurture their relationships with their customers and social media marketing provides that approachable way to interact with customers without being invasive.  
Conclusion… 
As you can see, there's a variety of different aspects that all work together in order to help attract your target audience, increase awareness of your brand and generate more leads for your business. Surely this isn't a business growth tool you want to miss out on? Book a call with us at bizengine.co.uk to take your business to a new level. 
Digital marketing is the way forward and by 2022, it is predicted that over 80% of the content we consume online will be through video and other interactive means. Maybe now is the time to start thinking creatively, expanding your reach, and launching your business into a new age of marketing!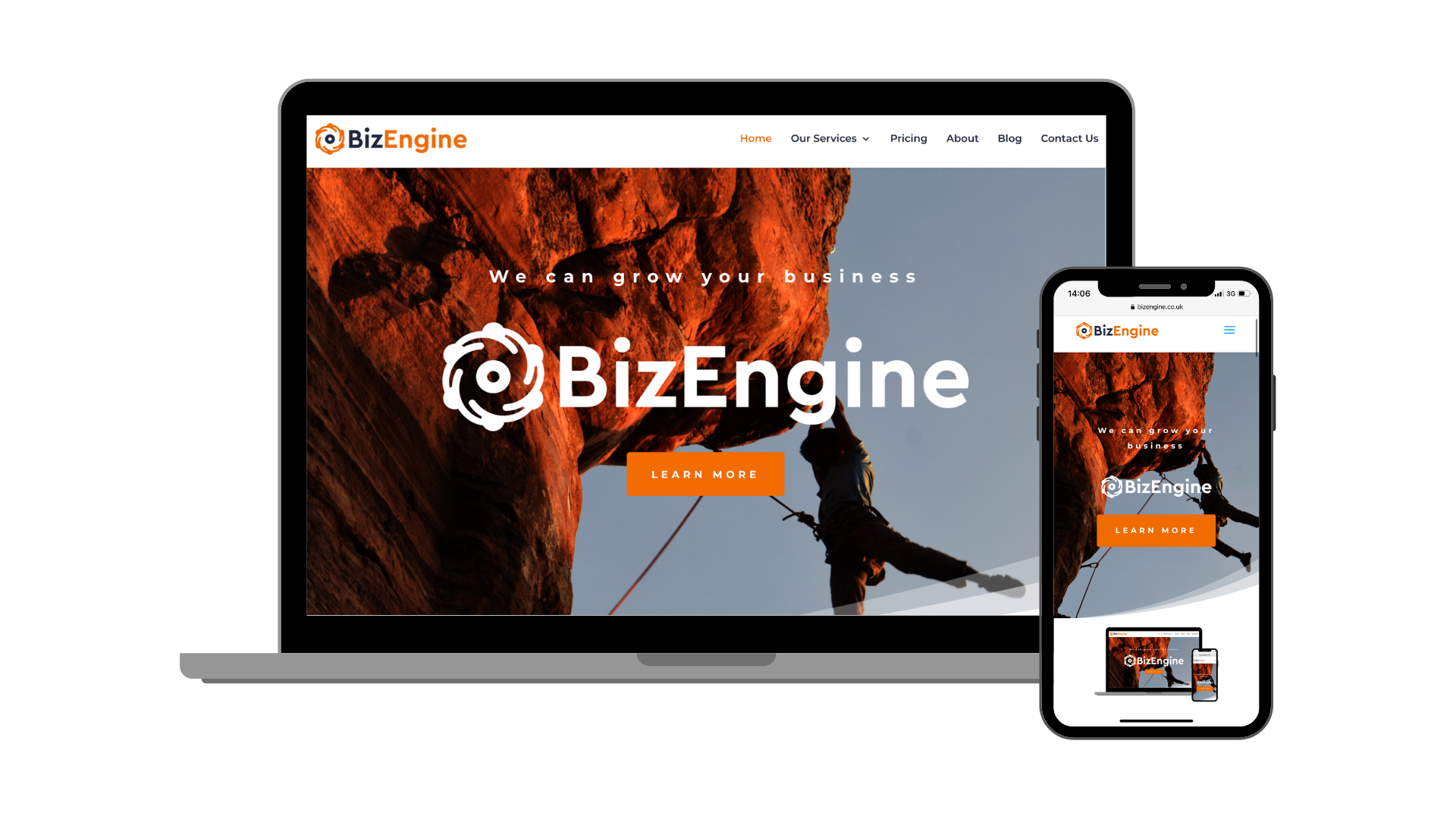 Our Core
With excellence at the heart of everything we do, our main priority is to see your business grow, thrive and become all you dreamed it would be.