How to Increase Website Traffic?  5 Ways to Increase your website traffic
Having a strong website is essential to the success of your business. A poor website with hard navigation, no imagery and too much text will only drive customers away instead of encouraging them to spend with you. A great website is crucial for exposure, building trust and making sales – but having a good website is only the beginning, because if only a few people visit your website, then it doesn't fully serve its purpose.  
Here are some easy ways you can drive traffic to your website.
1. Create Value for your Visitors
2. Use SEO 
3. Powerful Email Marketing  
4. Make it Mobile Friendly  
5. Use Social Media  
1. Create Value for your Visitors Content is king!  
If your web content is poor and irrelevant, then you can forget about consistent traffic hitting your site. A content marketing approach is a great way to go, tailored to the needs and interests of your audience. Create blogs that people want to read and engage with, that are helpful and add value to the reader. Create posts with calls to actions and encourage the reader to take the next step with you. Allow for comments and questions on every post, and think about creating tutorials, e-book downloads, infographics, webinars and other useful content to help readers. Creating value for your visitors through content creation helps build your website authority, attract links and develop relationships with your potential customers.  
2. Use SEO (search engine optimisation)  
We're sorry to say that not everyone will google your business, and with over 4 billion daily google searches, there is a lot of competition, especially when it comes to your business' niche. You need to consider if any of these queries and searches land at your website, or if you just end up in a sea of website links and google pages. This is where SEO is super helpful. Primarily, SEO is all about optimising your website so that it can rank high in Google searches. It involved working on keyword research, descriptions, landing pages, URL structures and backlinking which can sometimes be overwhelming if you're taking on the challenge of doing SEO by yourself. You may be better getting in touch with businesses and organisations to do that work for you, that are clued up with SEO strategies and methods.
Find out more on SEO here.
3. Powerful Email Marketing  
Around 50% of the world's population use email in some way or another, and if you want to reach a wider audience and maintain a strong relationship with your customers, then there's no better way than through email marketing. The most effective way to do email marketing is through these four steps; build, separate, automate, repeat.  
– Build  
Build and grow your email marketing list through utilising calls to action on your website, social media posts, blog posts and more. Give your readers a reason to engage with your business and a desire to subscribe. Use lead capture tools like pop-up forms, download opportunities such as a free eBook, discounts and promotions all which will draw your readers to sign up to your email list.  
– Separate  
Break up your list into smaller groups to help you target market them more effectively. Remember we talked about adding value to your reader? Well what's better than finding out what interests them and delivering content appropriate to that. This will help maintain engagement and relationship with your readers, rather than sending irrelevant mail that will interest very little.  
– Automate  
Using automation tools such as MailChimp for example, will save you time, energy and will increase your effectiveness. Let the automation tool or platform roll out your emails for you and to monitor the success of each campaign. Use the results from each email to review and tailor your emails to suit your audience, find out what works and what doesn't.  
– Repeat  
The key to successful email marketing lies within it's consistency. If they've signed up to your email marketing list, it means they want content and regular updates from you! If you continue sending regular emails to your marketing list, maintaining communication and engagement, directing them to your website – you're on your way to success! 
4. Make it Mobile Friendly  
Over half of global website traffic now comes through mobile devices, so clearly is your website is not optimised for mobile, then you will see many visitors exit your website. Your website should load quickly, be readable and adapted to mobile – the last thing you want is an image or piece of content that takes forever to load, or a website that is simply not readable on your device. All website content should be formatted for mobile, from blog posts, to video to imagery and even forms and buttons.  
5. Use Social Media  
Social media is an essential contributor to the success of any business' marketing. If your business isn't active on social media, then you're shooting yourself in the foot. Social media gives you a free platform for communication, engagement and advertising and with over 3.8 billion users you're bound to pick up some traffic! Network and connect with social media communities within your industry that will help you stay updated on the trends and interests within the market.  
In conclusion  
When it comes to making your website a go-to, consistency is key. All of the above need to be adapted and maintained at all times helping you see and keep strong results. The opportunity to drive traffic to your website is endless, but these 5 ways are a great place to start. Get in touch to find out how we can help drive website traffic your way and grow your business!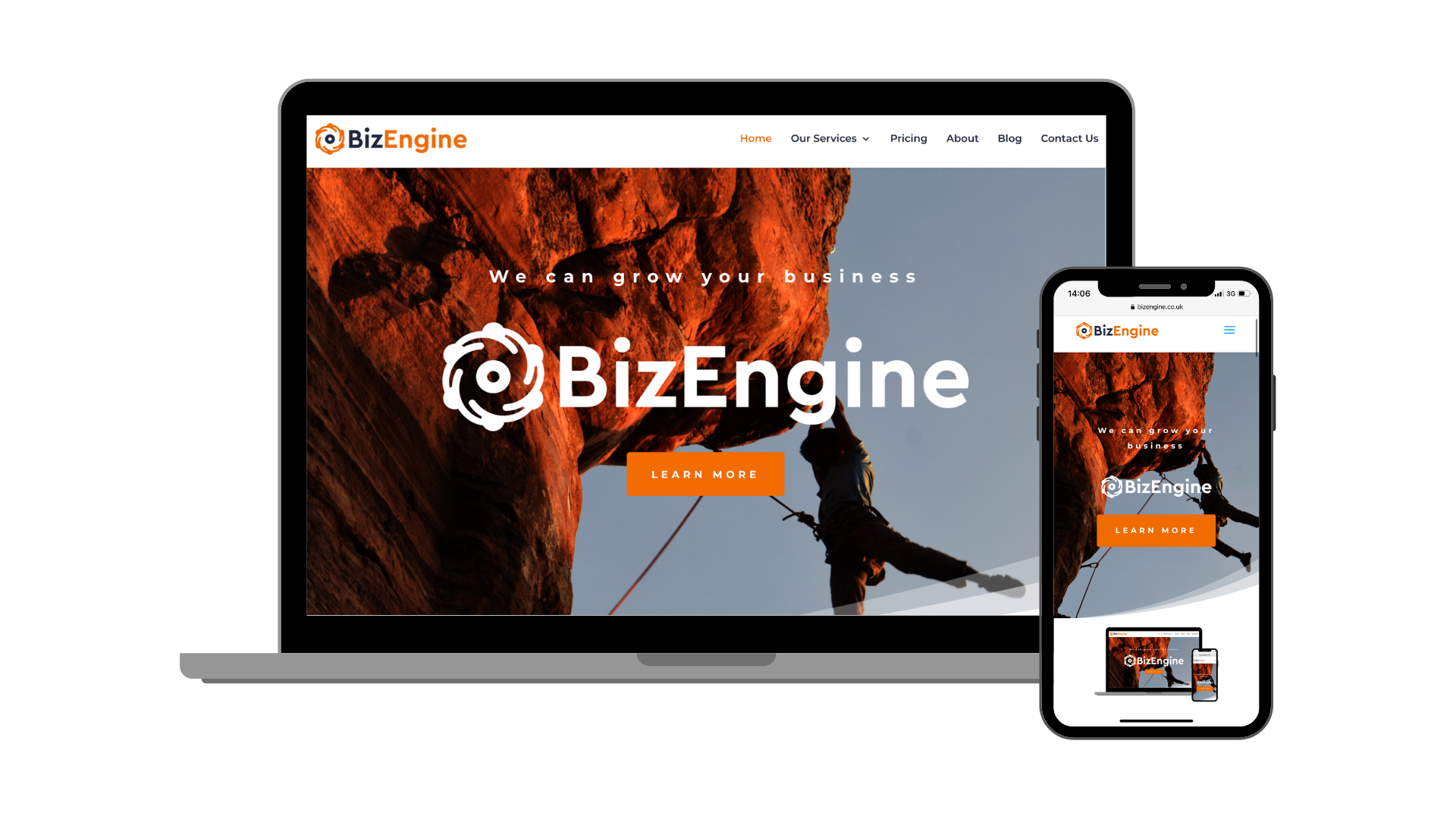 Our Core
With excellence at the heart of everything we do, our main priority is to see your business grow, thrive and become all you dreamed it would be.