Traditional and Digital Marketing – What are the differences?
Traditional and Digital marketing often go hand in hand, but which is the most effective in the 21st Century? Strong Marketing is essential to the success of your business. Both Traditional and Digital marketing are great ways of getting your business' name out there and your brand established, however they are very different from one another. So, what are the advantages of them?  
Traditional Marketing 
What is traditional marketing? What methods of marketing are used? Traditional marketing is any type of marketing that doesn't take place online. It plays a huge part in everyone's day to day life from newspapers, to radio, to direct mail, to billboards, etc. Marketers lean towards traditional Marketing as it is the oldest form of marketing and is tried and tested. 56% of customers find print Marketing to be the most trustworthy type of Marketing. 
Benefits of Traditional Marketing 
Greater exposure 

– Not all audience is online, therefore from 

t

raditional marketing, you can reach 

a different audience.

 

More memorable

 – By seeing something in-person, such as a business card, a 

brochure

 is likely to be remember

ed

.

 

Impactful – 

Marketing businesses/product on a billboard can be impactful

,

 easy to 

understand and 

eye-catching

.

 

Promotional goods can be kept

 – Hard copies of marketing materials can be kept

, taken anywhere and re

–

used at any time. 

 
Digital Marketing 
Digital Marketing is Marketing online by using the Internet, Social Media platforms, SEO, Websites, Ads, Blogs and much more to reach your audience. Due to the continuous improvement in technology, Digital Marketing is a very popular method with 81% of consumers making their purchase decisions based on what they see online. With 4.57 billion active internet users in the world, it is a huge platform which nobody wants to miss out on for marketing opportunities. 
Find out more on Digital Marketing here.
Advantages of Digital Marketing 
Cost-effective

 

– Digital marketing is an affordable way to market your business 

and increase your lead generation.

 

Global reach

 – 

enables you to 

expand your business reach.

 

Reach target audience

 

– Digital marketing allow

s

 you to

 market your business/product directly with your target

 market

. 

 

Measurable

 

– Through Digital marketing, you can accurately measure the results of your marketing campaign

s.

 

Build relationships

 

– Using social media platforms, you can form strong relationships with your audience which will help with brand loyalty and will drive 

new and existing

 custom

ers to your business.

 

Engagement

 – allows you to interact with your audience by answering questions, hearing feedback and informi

ng them on your service

.

 
Which is best for your business? 
Digital and Traditional Marketing can work super well together however, you may only need certain marketing strategies depending on what your advertising. Digital Marketing is ideal for small businesses in order to stay above the competition, as it reaches their target audience perfectly. Whereas with Traditional Marketing, it is a great way to reach audiences that aren't up to date on tech or to advertise a huge product via billboards with the latest McDonalds meal promotion!  
The world of Traditional Marketing is fast disappearing, with everything turning to online, despite the advantages that it has. Although they are both great methods, Digital Marketing is proven to be the way forward. Digital Marketing offers higher level of engagement and interaction with your audience through different platforms such as Social Media, Email and much more allowing you to be instantly connected with them. It is a great way to instantly grab your audience and grow your business. Contact us at bizengine.co.uk to find out how we can help your business with our Digital Marketing strategies.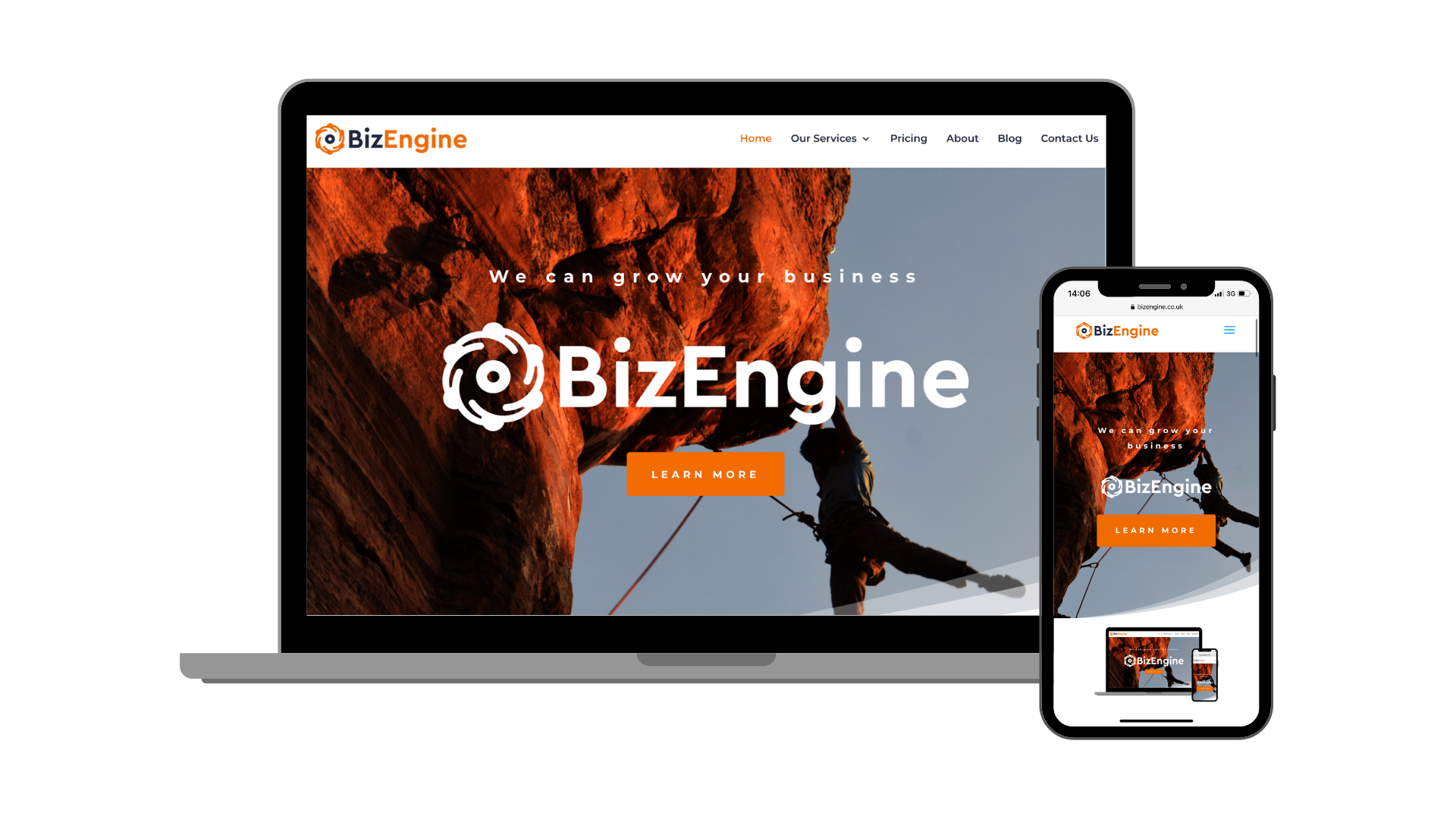 Our Core
With excellence at the heart of everything we do, our main priority is to see your business grow, thrive and become all you dreamed it would be.