Why is YouTube a powerful platform for Marketing?
YouTube is the most popular video platform with 2 billion monthly users worldwide. 90% of people say they discover new brands or products on YouTube and 62% of businesses use YouTube to promote their business by posting video content, so if you aren't already, you need to take advantage of this huge platform!  
Reach target a

udience

 

Worldwide audience

 

SEO

 

Cost-effective

 

Engagement

 

Higher conversion rates

 

Endless content

 
Reach target a
udience
When picking what platforms to post content on, you want to ensure that it reaches your target audience. With YouTube having an extremely varied audience, you're bound to reach the right people. With 2 billion monthly users already on YouTube, you're opening up the opportunity of reaching a bigger audience for your business within your niche. YouTube is definitely a platform that meets everyone's audiences. 
Worldwide
 audience 
YouTube receives more than 30 million visitors a day and it is the second biggest search engine after Google. By continuously producing and uploading videos to your channels, it opens up opportunities for drawing in more viewers from all around the world as well as local. Take advantage of this powerful platform and aim to go global!  
SEO
By using the right keywords, will help you boost your SEO rankings, resulting in your channel gaining a bigger reach. In addition to this, it will help draw in organic traffic to your company website. By leveraging more platforms, results in more opportunities for your business and furthering your growth as a business. 
Find out more on SEO here
Cost-effective
What's stopping you from starting a YouTube channel, it's free after all! Marketing on YouTube is a cost-effective way to promote your business online without having to spend a fortune. In order to create quality content, you may want to invest in high-quality equipment to make your content stand out from a sea full of others. This is super important as no one is going to want to watch a video with poor sound quality and pixelated content.  
Engagement
Video is the best method of content to engage your audience! People are much more likely to watch a video and learn more than reading text. 90% of information transmitted to the brain is visual. Make your videos engaging by capturing your audience's curiosity, know your audience, and hold their attention, use eye-catching visuals, and incorporate storytelling.  
Higher conversion rates
People love buying stuff from people they trust and know. By producing video content, it allows you to show emotion, personality, and who you are as a business which will allow your audience to find out more about you as a business. In addition to this, videos help humanise your brand. Your audience likes to know there's a face behind a screen which is why video is such a powerful method of content marketing as you can do this. This helps your business build brand authority, trust, and loyalty, which will result in higher conversion rates. If you want to catch your audience's attention, video is the way forward! 
Endless content
Your content never dies! That's one of the best things about producing high-quality content, it will always be there for you to use! The more content you have, the more chances of people finding you. You can share new or old videos on to your social media platforms! In addition to this, you can transform information from a video you've done into blogs, infographics, daily posts, and much more whilst not spending a fortune! 
Conclusion…
Have you been amazed by all the benefits YouTube holds? YouTube gives you the opportunity to put a face behind the business and build trust with your audience. Why not take advantage of this free platform and start producing out of this world content for your business? With a little bit of time and effort, it will go a long way! Visit bizengine.co.uk to see how our expertise can help you grow your business. Get in contact today!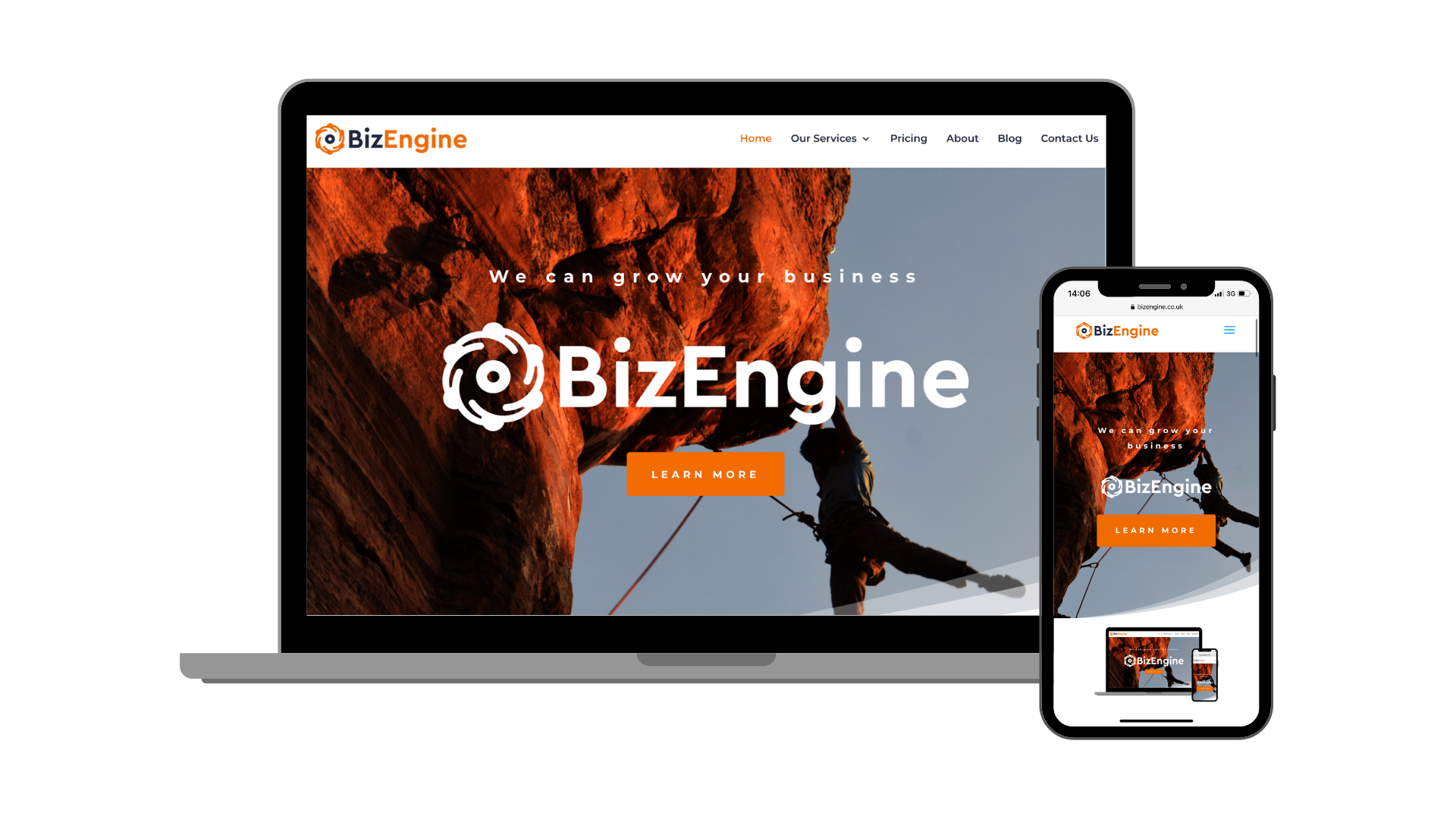 Our Core
With excellence at the heart of everything we do, our main priority is to see your business grow, thrive and become all you dreamed it would be.