Top tips for marketing on Instagram
Are you marketing your business on Instagram effectively? It is up there as one of the most popular social media platforms out there. With 1 billion monthly active users, you want to make sure your business leverages this huge global platform. 70% of users research brands on Instagram and 60% of users learn about new products on this platform. Have you considered marketing your SMB on it? Here are some quick top tips for making the most out of your Instagram profile…
By switching your Instagram account to a business account it opens up loads of tools and insights which will enable you to analyse your marketing campaign and see your performance. You can boost your posts and run some Ads, include buttons for contact information and CTAs (call to actions). Making your Instagram a business page is essential! Define your business industry too to help people easily identify who you are.
In order to market on Instagram effectively, you want to clearly identify what you want to achieve. Setting aims and objectives is advised to guided you along the road to success. Whether that's to increase your leads, reach a bigger audience, or build brand loyalty, goals will help keep you focussed and point you in the right direction. Goals will also help you define who you want to reach and the language you want to use and even the content you want to create.
There's no point creating great content if you aren't sure who your audience is – it's a waste of time if you're not targeting the right content and the right people. Having a buyer persona in place is an ideal way to establish your target audience and who you're aiming to reach. By doing so, you will know exactly what customers you're trying to engage and how to reach them most effectively. For example, if you want to appeal to a younger audience, stories and features are what you need to take advantage of!
Make the most out of your profile by optimising it! There are many steps you can take to use your Instagram account to its full potential. Write a brief summary about your business and what you offer in your bio and use keywords for extra SEO points. The word count is only small though so make sure you word it right and keep it brief. Adding your website URL will help draw in organic traffic to your website and your viewers will easily be able to find you. You always need a CTA on your page! CTAs are super important as you want to encourage your viewers to take immediate action.
Choose the right profile picture
'Pictures paint a thousand words' so your profile picture shout be shouting! This is your first impression and speaks volumes about you as a business so you want to make sure it's a good one. The majority of businesses will use their logo, this shows your business identity and branding before even clicking on your profile.
Engaging and compelling content
Make your Instagram page look aesthetically pleasing and your brand visible. Are your pictures and graphics compelling and engaging. Instagram is a social media platform build around imagery and visuals so your aim is to create content that will stand out and draw your audience in. It's important to mix up your content and keep your audience interested though. Competitions, Discounts, quotes, behind the scene pictures, business up to dates and videos are some great ideas to consider for your campaign and make the most of instagram's features. Different to most social media, Instagram is hugely popular for it's creative elements. With polls, stories, reels, IGTV, GIFS and more – utilise every element of what this platform has to make the most out of your content.
It's no-good uploading compelling pictures without an engaging caption. You want to build trust and create a mark with your audience, therefore it's important to have a strong caption. The use of strong copy in your caption tells your brands story and shows your personality. Always include CTA and maybe get your audience involved by asking them questions.
Hashtags are a great way to get a further reach for your business and engage your target audience. People are more likely to find your post from a hashtag and your post is more likely to appear in more places. They encourage users to explore content and look out for eye catching posts. Using hashtags increases the possibility of your posts being viewed by a lot more than just your followers.
Customers expect quick customer service with social media. You want to engage and interact with your audience to form good customer service and communications as well as form a relationship with them. Engage with your followers and interact with users. The more engagement you have, the better as it helps boost your content with the Instagram algorithms.
Make use of Instagram stories
Instagram is an application with plenty of different tools and features to play so make sure you take advantage of every element. Stories are used by 500 million users every day and 1/3 of the most viewed Instagram stories are from businesses. Get creative and draw your audience in by bold and eye-catching stories. Make they use of polls, QA, or even live streaming. Stories are a way of getting quick messages out there and boosting engagement without it remaining permanent on your feed. Use it for updates, questions and more!
Timing is everything! All social media platforms have specific times to post on in order to get the most engagement depending on when users are most active. Evenings and early afternoons are the recommended times to post on Instagram with weekends being your prime time as the majority of people will be off work and on social media. With a business page however, you will have access to insights specific to your page and followers. You'll be amazed at what your insights can tell you about your followers so use this information to guide your schedule.
Use Instagram analytics to monitor how your business is doing online. Every month sit down and go through the analytics to see what you're doing well on, what you can improve on, and review the increase in followers. This will allow you to clearly establish how you're doing and allow you set further aims and objectives and adapt accordingly.
Let's wrap this up…
Don't miss out on all the opportunities Instagram has for your business! Get a social media marketing campaign in place today and take advantage of this powerful, popular and best of all… FREE platform. With the use of our expertise at bizengine.co.uk, we can help you grow your audience on Instagram and generate leads for your business. Contact us today and get in touch with a team member.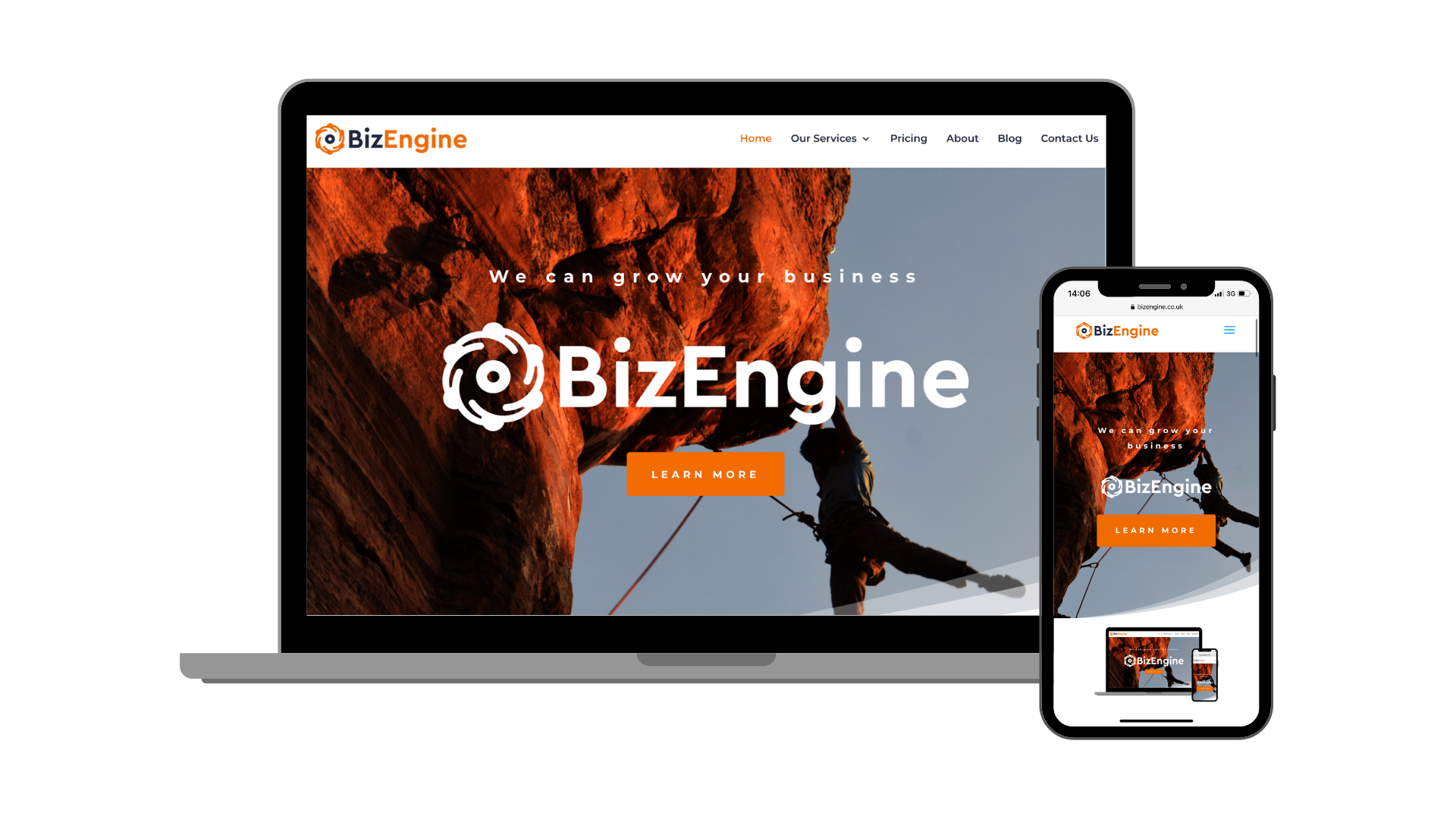 Our Core
With excellence at the heart of everything we do, our main priority is to see your business grow, thrive and become all you dreamed it would be.