Top Digital Marketing Tips & Tricks 
If you aren't focusing on your digital marketing, you better start! Nowadays, every business is online, so in order to stay ahead of your competition, you must have a strong digital presence and deliver powerful and engaging content. Here are some top Digital Marketing Tips & Tricks that your SMB must take on board! 
1. Know Your Customer 
It's all well and good posting on social media, but it's important to fully understand who your target audience is. You want to be delivering content on the correct platforms that meet your audience. There is no point spending hours working on your digital marketing without understanding who it is your targeting. Put together a buyer persona as this will allow you and your team members to identify your ideal audience. 
2. Work on your SEO and Content Marketing 
SEO and Content Marketing go hand in hand with each other. When producing content such as blogs, make sure you have an SEO strategy in place as this will help with long-term growth and help your business become more visible. By producing a variety of content such as videos, text, infographics, audio, will help you become higher in your rankings. 
3. Deliver Value  
When posting on social media platforms, don't just talk about your product or service. Your main aim is to deliver value to your audience over anything else. Post interesting and educational content that your audience can gain from your business. Your audience is much more likely to stop and engage in your content, and then you will start to become a trusted brand. Find out what your audience wants to see and deliver it.  
4. Remain Flexible 
Audience preferences regularly change, so keep an open eye on your target audiences' interests and be sure to align your content. You want to be delivering relevant content that your audience will love. For example, if a platform has new features that are very current, be sure to take advantage of this.  
5. Consistency 
Consistency is key! In order to become a well-known and trusted brand, you MUST keep consistent! Whether this is with social media content or branding. Being strong and consistent reinforces your business's identity and drives a positive view.  
6. Experiment 
Don't be afraid to try new things! Experiment with your content and find out what your audience likes to see. Keep up with the latest trends such as Instagram Reels or TikToks. Find out if it works for you. It's all about finding new and innovative ways to stay ahead of your competition and become the go-to brand. 
7. Optimise Your Website 
50% of all internet traffic is by mobile devices. Be sure to make sure your website is optimised for mobile users. By not optimising your site, could put potential customers off of your business. You want to make your audience's experience on your site as easy and convenient as possible otherwise they'll resort to a competitor.  
8. Monitor Analytics
By regularly checking and monitoring analytics from your social channels, will allow you to identify what's working well and what isn't. You can take these results on board and implement strategies to improve your marketing efforts.  
Conclusion… 
In order for your business to be a success, you must focus on your digital marketing. Be sure to implement these tips & tricks to improve your marketing efforts. Need a hand? The team at Biz Engine is here to help! With excellence at the heart of everything we do, we can help you grow your business through digital marketing. Get in touch today.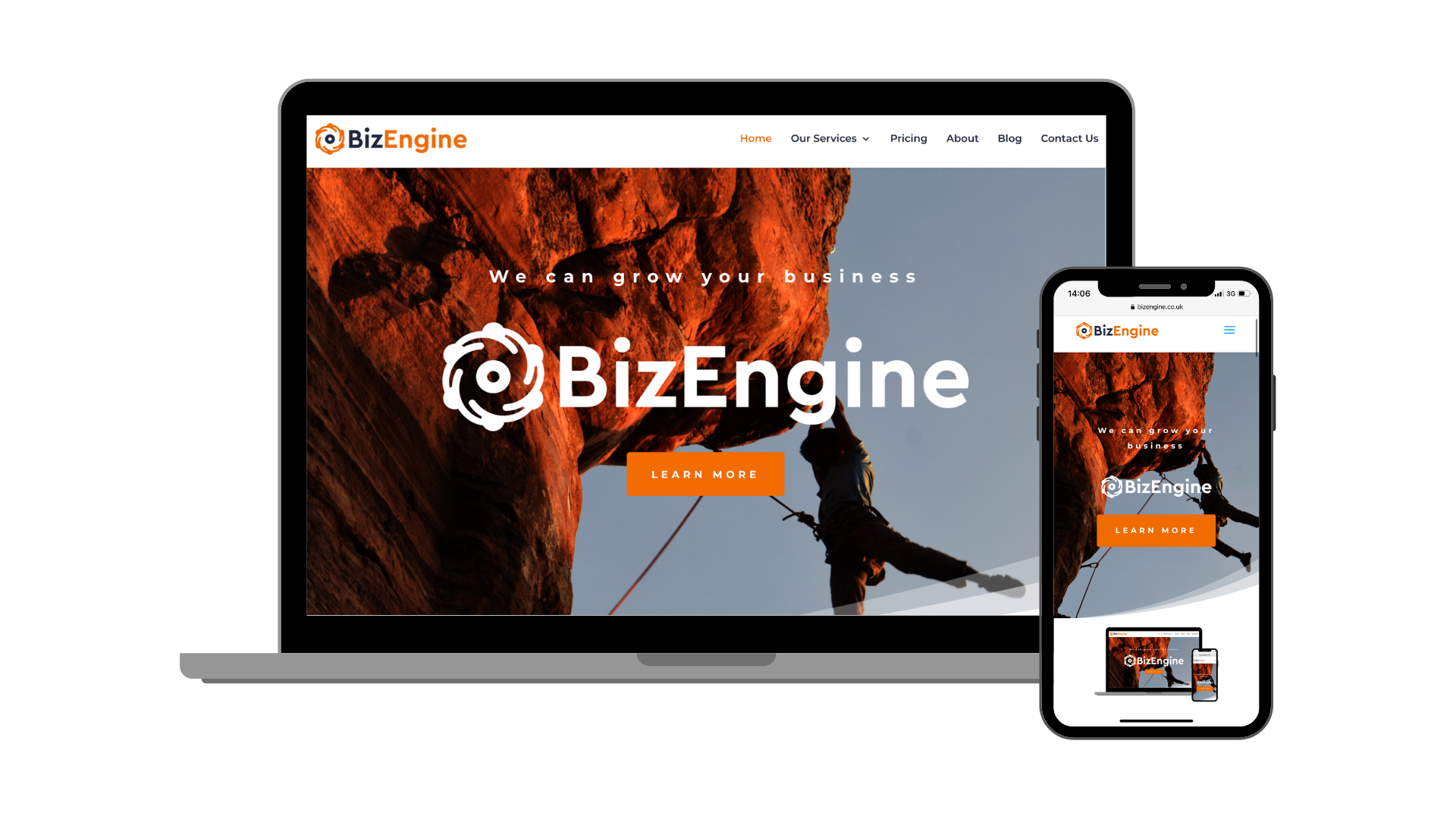 Our Core
With excellence at the heart of everything we do, our main priority is to see your business grow, thrive and become all you dreamed it would be.