Importance of Web Design 
What is the importance of having Web Design? Is it worth investing in having a well designed and engaging site? Yes, yes, yes! Your website is your online business card, brochure, sales team, lead generator and much more! With 81% of people making their decisions online and 89% of consumers shopping with a competitor after a poor user experience, your website needs to be a good one and stand out from the crowd! Are you ready to find out exactly why web design is crucial for the success of your business? 
First impression

 

SEO

 

Online brochure 

 

Builds Trust

 

Compete with competitors

 

Consistency

 
First Impression
94% of first impressions relate to your site's web design! First impressions last, therefore you want it to be a good one! Your website is where your audience will head to straight away when researching for a product or service. Your audience will judge your website within the first few seconds therefore you want to ensure its eye-catching, engaging and fast loading. 40% of consumers will wait no more than three seconds before abandoning a site. The slower the load time = the higher the bounce rate.  
SEO
Your website design will reflect on your SEO rankings. The better and more advanced site you have, the higher it will rank in your search engine. There are many elements which need to be considered in order to improve your SEO such as ensuring it's mobile- friendly, easy to read design, fast loading, include sitemaps, and the right on-page and off-page elements. Ensure you cover all these points and you'll be moving higher up in the rankings in no time! 
Find out more on SEO here
Online Brochure
Your website is your online brochure, it's the home of your business! You want your website to tell your audience exactly who you are and what you offer. By having a well-designed website, it will show that your business is professional, up to date and the go-to one to go with! Pour all of your creativity into your site and make it YOURS!  
Builds Trust
Nobody is going to trust a business with a poorly designed and outdated website. Especially when they'll be entering their bank details and spending money. They want a business they can trust! In order to achieve this, you need to make sure your website stands out and wows your audience. By doing so, you audience will feel comfortable and form trust in your business resulting in them becoming a returning customer.  
Compete with competitors
In order to surpass your competition, you need to stand out! Having a great website, will capture your audience's attention and keep them on your site. If you have a poorly designed site, without a doubt your audience will go straight to your competitors resulting in you missing out on sales. Set your business apart from your competitors by making your site out of this world! Show your audience exactly why they should choose you over any other business by making it creative, bold, and aesthetically pleasing. 
Consistency
Consistency is key! Ensure your website is consistent throughout, whether it's font, colours, layout, as it will reflect on your business and make you look unprofessional if it isn't. In addition to this, it will make it more challenging for your business to build brand recognition with your audience as you won't have any set brand guidelines. If it isn't consistent, your audience will resort to your competitors. Consistency = audience staying on site longer and will become familiar. 
Conclusion…
Your website says a lot about your business and plays a big role in your success! Invest in a well-designed site and you will see the results almost instantly! Is it time for a business rebrand? Do you want to give your business a fresher feel? We can help you build your dream website! Take the first step to growing your business by getting in contact with a team member today and see how our expertise can help you.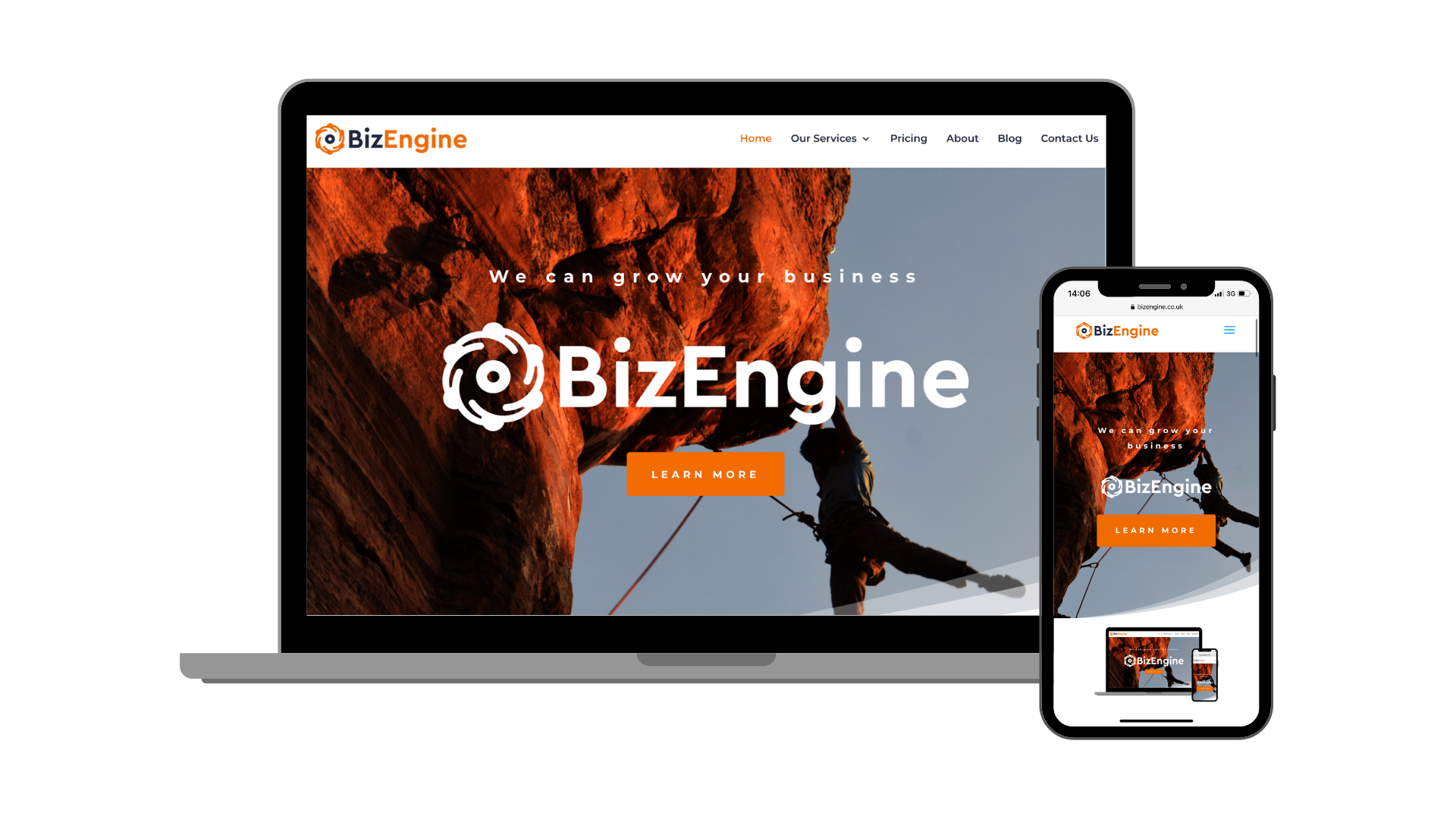 Our Core
With excellence at the heart of everything we do, our main priority is to see your business grow, thrive and become all you dreamed it would be.