Importance of having a 

D

igital 

P

resence for your SM

B

 
Now more than ever, it's important for your SMB to have a digital presence in order to stand out from the crowd. In this day and age, if you haven't got a digital presence, your business will struggle to grow and expand therefore it is critical for the success of your business. What is a digital presence? A digital presence is the space that your brand owns online, such as – your website, social media, etc. Are you ready to find out why you need a digital presence? 
Website

 

Get known

 

Communicate with your audience

 

Increase brand awareness

 
Website 
Your website is everything! It's your online brochure, business card, sales team, lead generator, and much more... Before anything, your audience is bound to check you out online before making any purchases, therefore if you haven't got a website, there's no doubt about it that you'll lose potential customers. Your audience wants to buy from a business that they can trust, so make sure they can find you easily online!  
Get known  
Nowadays, everyone is on social media. By having a digital presence, you can grab your audience where they already are. More people are going to trust your business if they know you have an online presence. Your aim is to become to go-to business for your industry in your area. You want your audience to know exactly who you are and what you do. Social media is the right place to make some noise and spread the word.  
Communicate with your audience 
When running a business, you want to make sure you're building relationships with your audience. After all, your customers come before anything else! Social media gives you're the opportunity to directly get in front of your audience communicate with them, whether it's discussing questions, or responding to comments. Whenever your audience has a query, they want to be able to get in touch easily and have a quick response. Take advantage of this feature and become social with your audience! 
Increase brand awareness 
Brand awareness is the way in which your customers recognise and remember your business. It is important as it helps your audience become comfortable with your branding and products. By continuously posting on your social media channels, uploading blogs, featuring in guest blogs, creating infographics, your audience will start to build brand awareness with your business and feel more comfortable purchasing from you. 
Let's wrap this up… 
If you haven't got an active digital presence by now, you better start! There are endless advantages to it, enabling you to grow your business and expand your reach. Prioritise your digital marketing going into the new year and you'll be set up for success! Are you ready to take the plunge? We can help! Get in touch with a team member today at bizengine.co.uk to discuss how we can take your business to new heights!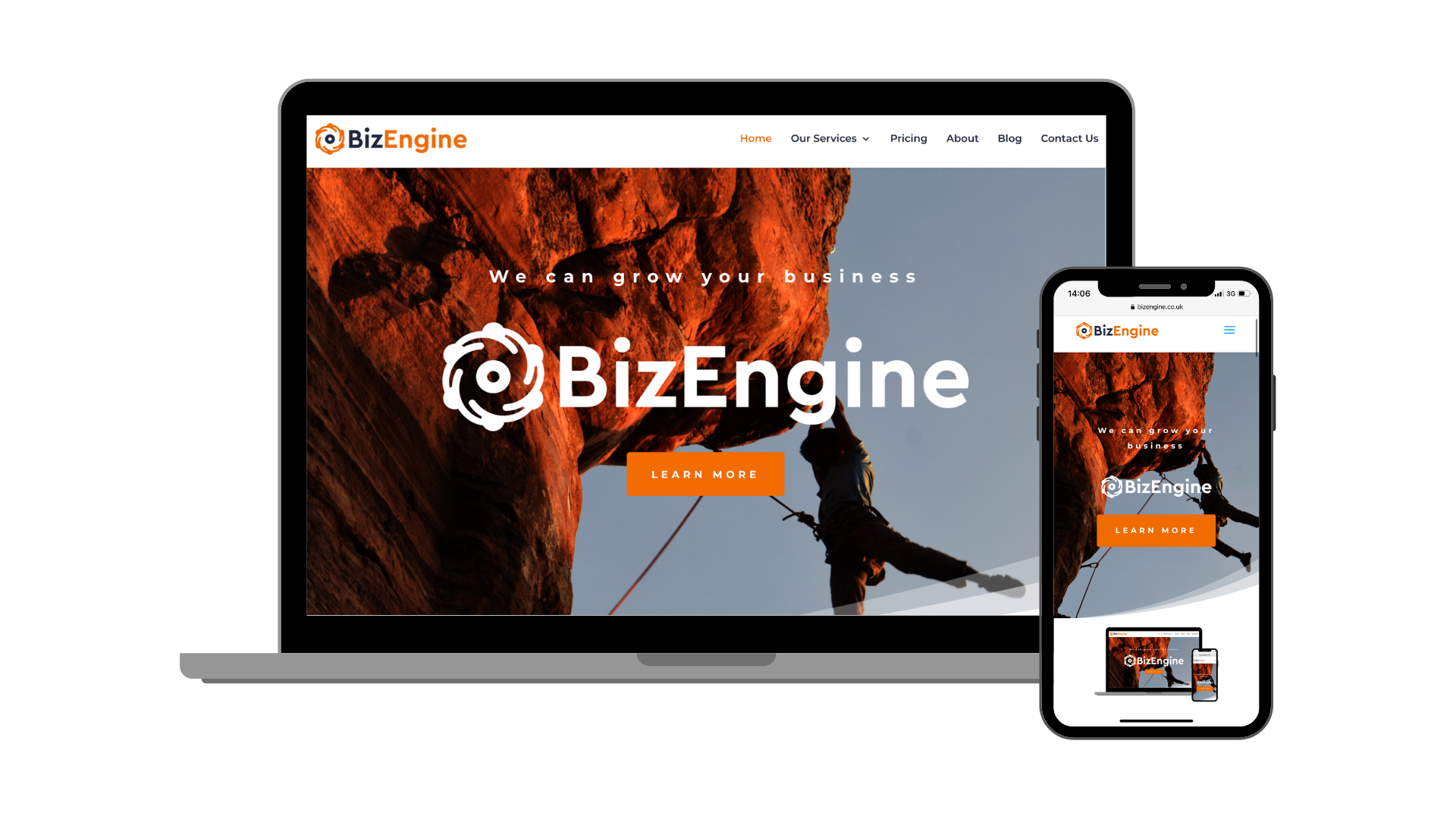 Our Core
With excellence at the heart of everything we do, our main priority is to see your business grow, thrive and become all you dreamed it would be.