LinkedIn – How can I 
get the most 
out
 of 
my
 LinkedIn page |How to optimise your LinkedIn page
LinkedIn is a huge platform used by millions of business professionals around the globe. With 690 million professionals on LinkedIn, it is a huge and powerful platform that you don't want to miss out on for marketing your business and increasing your reach! It is said to be the best platform for lead generation, with the ability to make connections and create conversation about anything and everything. LinkedIn will lead your business to lots of opportunities which you can't get on other social media platforms. So how can you optimise your page and use LinkedIn to its full potential?  
"Our LinkedIn campaign performance is almost too good to be true" – Rick Salmon PPC Manager, ConnectWise 
Profile Image

 

About us description

 

Key Areas

 

Career Page

 

Post and 

Engage

 

Expand your network

 
Profile Image 
Your profile image will be the first thing someone scrolls across therefore you want to ensure its professional and appropriate. People will make their first judgement by that so it needs to be a good one! Normally, businesses will use their business logo for their profile picture making it easier for people to recognise who you are, however our advice would be to keep it personal and keep the business logos for the profile cover banners. 
Your background image, or your cover banner gives you're the opportunity to be creative! Include your business logo and information such as website URL, contact details etc, and even a call to action. You want to grab your audience's attention and for them to easily establish who you are and how to get in contact.  
About us description 
The about us description gives you the opportunity to tell people about your business. Start with a strong opening in order to catch attention and engage the reader. When you're writing your description, you want to tell the reader who you are, where you're based, what you offer, and how people can contact you to find out more. Summarise everything about you into your description box but be sure to make it engaging, appealing and personable. Don't be afraid to add some personality and character into it, as you want your audience to get the feel of who you are as a business – but don't make it an add. You don't want to drag it out too long, keep it short and sweet by using bullet points or short paragraphs. 
Key Areas 
You want to ensure that your page is at its best and being used to its full potential! Make sure you fill out all the key areas such as URL, address, Industry, Company size. Completing all these areas will make your profile more discovered by others when their searching.  
Career page 
The career page allows you to raise awareness, drive interest to your company and build a list of candidates from assessing qualifications for job roles which you may have available. It's a great way to connect with people that are interested in your industry and work in a similar area. LinkedIn statistics show that there is 1.8x higher chance of candidates applying to a job if they know your company.  
Post and Engage 
You want to make sure that you have a consistent and active profile. Creating and uploading content daily is crucial in order to build loyalty with your connections and become a trusted business on your page. Posting updates on your business page of services and offers is an ideal way to keep your audience up to date on you and what you offer. Videos, graphics, quotes, images, statistics are all great and different things you can post. Make sure your posts are informative and educational as that's what your audience love to see. Focusing too much on yourself or your business, and not your audience will steer them away, find that balance between informative posts and business posts both on your company page and your personal profile. 
Interacting and engaging with others is a great way to build relationships and value within your business. Whether it's replying to comments on posts, or sharing others posts, or interacting on posts on your feed, it's important to show your presence and engage!  
Expand your network 
You want to understand who your target audience are so you know who to connect with. There's no use building up your profile and not connecting with the right people. A great way to understand who your target audience is, is by making a buyer persona. A buyer persona is a detailed description of someone who represents your audience. It isn't a real customer, it just gives you an understanding of the characteristics of your potential customers to easily identify your audience. The more connections you have = the more views you will have on your posts = the more potential customers. It's equally as important for your employees to invest time in to building up a profile for themselves and connect with industry influencers, as well as engage on your platform as it puts a face behind the business and makes your business seem more personable. 
Let's round this off… 
LinkedIn isn't just like any other platform, it is specifically designed for professionals to connect, engage and do business online. Use these tips to help you optimise your page and get the most out of LinkedIn. The benefits of LinkedIn are huge, but we also understand the tension between running a business, working and managing your profile – which is why we can do it for you! Visit bizengine.co.uk and check out our CEO marketing opportunities and let us help you with your LinkedIn marketing.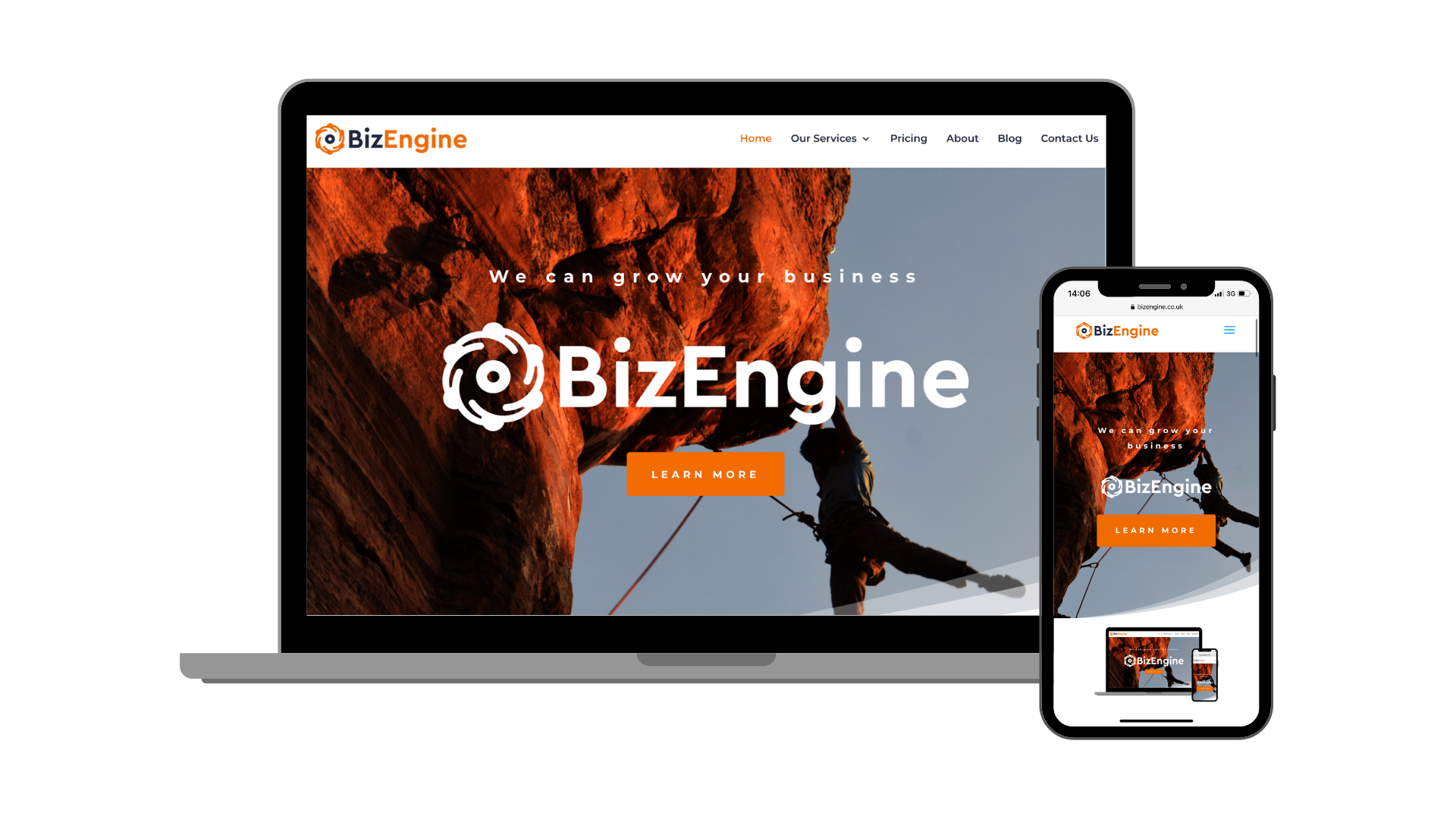 Our Core
With excellence at the heart of everything we do, our main priority is to see your business grow, thrive and become all you dreamed it would be.